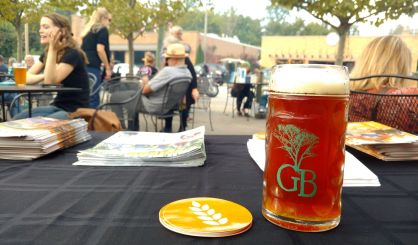 Breweries around Berrien County are planning to help Feeding America West Michigan raise money for hunger relief this month with special events at their locations. It's an effort called Hops Against Hunger, and each pace has its own spin on the idea. Feeding America West Michigan spokesperson Sean Little told WSJM News about some details.
"Places such as the Livery and Watermark Brewing Company are doing a one day, or for a certain time amount, event called Pack the Pub," Little said. "With those, it is just one dollar from every beer sold will mean an extra four meals provided to the community."
Also, Greenbush Brewing in Sawyer will hold a special party on September 22 to collect money for hunger relief. Special events are scheduled all month at the Livery, North Pier Brewing Company, and Silver Harbor Brewing Company in Benton Harbor, and Watermark Brewing Company in Stevensville. Go to HopsAgainstHungerMI.org to find out everything you need to know.