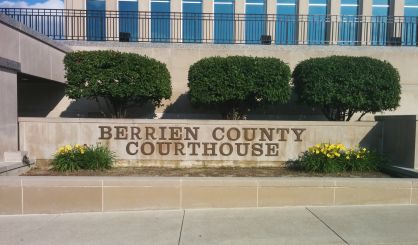 Coming up this Wednesday, the Berrien County Drug Treatment Court will celebrate its 75th graduation. Circuit Court Judge Charles LaSata tells WSJM News the specialty court was set up in 2009 to find treatment for individuals caught up in the system due to an addiction. It's not easy to graduate.
"They've gone through a minimum of a 15 month and intensive drug treatment court program where they're supervised weekly by our drug treatment court coordinator," LaSata said. "They've been referred to various drug treatment programs that we've had success with."
Three additional graduates will officially complete the program this week. Judge LaSata tells us it's a requirement to have a job when graduating. He notes the program can make a big difference for those who make it through. For example, LaSata's had graduates who never had an apartment, owned a car, or had a job when they started, and now, they do. The Berrien County Drug Treatment Court is one of four specialty courts in Berrien County.