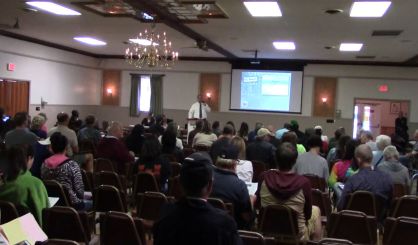 The Berrien County Land Auction held on Tuesday raised more than $120,000 for the county's foreclosure fund. Treasurer Bret Witkowski tells WSJM News this week's auction went smoothly.
"We did pretty well," Witkowski said. "We sold 100 out of 136 properties, $120,00 of which will go into the foreclosure fund to pay for demolition costs and other costs that we incur."
The auction was over in about two hours. Most of the properties were vacant. Those that did not sell will go up for sale online with prices of $50. Witkowski says the goal for the day was $100,000.