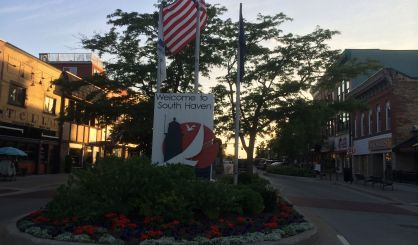 The city of South Haven is on track to get a new splash pad for South Beach thanks to a state grant recommended last week. South Haven City Manager Brian Dissette tells WSJM News the Michigan Natural Resources Trust Fund Board has earmarked the maximum grant amount for the project.
"Third time was the charm," Dissette said. "The board has agreed to fund $300,000 of the total project. So it's a $300,000 grant. The total project is estimated to cost about $570,000."
The extra $270,000 comes from local funds. The South Beach splash pad will be designed to look like the deck of the Friends Good Will, the large ship parked at the Michigan Maritime Museum.
"We want to be able to give parents a safe alternative so if their kids are at the beach and they feel the wave conditions are unsafe, they can just walk across the South Beach and go to the splash pad as another option," Dissette said.
Dissette tells us the splash pad will be similar to the Whirlpool Compass Fountain in St. Joseph. Assuming the state legislature approves the money, work is expected to start on the pad in late 2018 or early 2019.