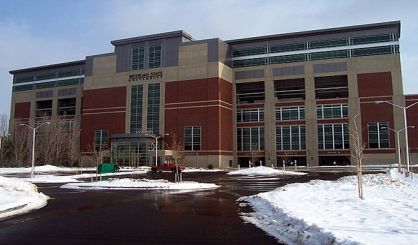 John Engler is now the interim president of Michigan State University. The university's Board of Trustees voted unanimously to appoint Engler. Trustee Dianne Byrum noted in politics, she and Engler had disagreements at the state Capitol, but said it's the right move.
"It's time for major changes at Michigan State University," said Byrum. "We must change our culture, we must increase transparency and accountability, and we must improve communications. John Engler is well prepared to lead this effort as interim president." Byrum added Engler "will have the full cooperation of Jim Blanchard." Blanchard was selected as a special adviser to MSU.
Faculty representative Dr. Laura McCabe says the faculty is not happy with the appointment, noting their criteria for an interim leader were not met.
"We are sadly forced to bring a motion to hold a vote of no confidence in the Board of Trustees," said McCabe. She said that vote will be held at the next Faculty Senate meeting, adding "if that vote passes, we will call on the entire Board of Trustees to resign immediately."
Two students protested the vote, with one sitting on the table and another standing behind Board Chairman Brian Breslin to proclaim they were not proud to attend MSU and said the selection of Engler was made without any input from students, staff or faculty. The trustees did allow for some comments from Dan Martel of MSU College Democrats and Council of Graduate Students President Ashley Fuente. Both expressed their displeasure for Engler's appointment, noting the wishes of students for someone who has experience guiding a university and with experience dealing with sexual assault survivors to get the job. Martel and Fuente were not the students who were protesting.
The moves were forced by last week's resignation of MSU president Lou Anna K. Simon following the sentencing in Ingham County of former university sports doctor and USA Gymnastics team doctor Larry Nassar to up to 175 years in prison for sexually assaulting MSU athletes, Olympic gymnasts, and other patients over 20 years. Survivors during a seven-day sentencing hearing said they were silenced by the university, Olympic officials, police, and others until Rachael Denhollander finally went public with her story a few years ago.