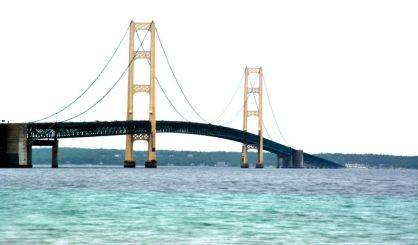 A coalition working to protect the Great Lakes says Governor Rick Snyder has sidestepped leadership on a major water issue by refusing to shut down the oil pipeline beneath the Mackinac Straits. Last month, the Michigan Pipeline Safety Advisory Board urged the governor to temporarily shut down Enbridge Line 5 until it can be inspected for gaps and repaired. Snyder rejected that proposal this week, saying it could cause a propane shortage. Sean McBrearty, with the coalition Oil and Water Don't Mix, says the state is delaying the inevitable.
"To be clear about this, Line 5 is going to shut down at one point or another. Whether that's by government edict or whether that's by Line 5 rupturing is a question for the governor to answer."
Snyder also turned down two other proposals from board members. One would renegotiate an agreement with Enbridge to temporarily shut down the pipelines during stormy weather, and another would study ways to supply Michigan with oil and propane without Line 5.