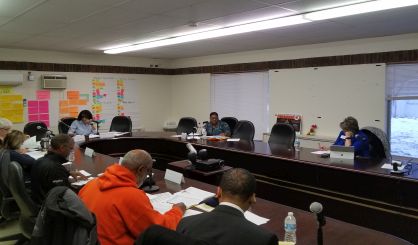 Benton Harbor Area Schools Superintendent Shelly Walker has been rated as ineffective by the board of education. Walker heard her yearly performance evaluation at a board meeting Wednesday. Her overall score was 36%. Trustee Joseph Taylor told WSJM News the board has many issues with Walker.
"I think one of the biggest is communication," Taylor said. "Probably three. Communication, finances, and our attendance for our students."
Last year, Walker got a score of 75. However, Taylor said trustees originally were going to rate her in the 60s, but due to mediation, that score was changed. This time around, the board was more pointed in its rating. Walker remains on leave for a board investigation, and Taylor said the next step is for the board to create a development plan for Walker.