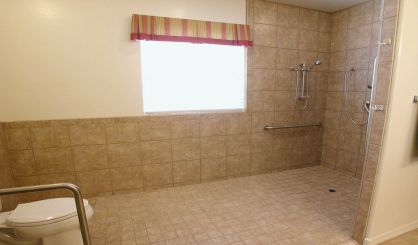 Climbing a staircase or stepping into a bathtub are among the everyday tasks that can become a challenge to folks as they age, and also sometimes a danger. A bill now before the Michigan House could help aging Michiganders address these concerns in their homes. If Senate Bill 184 is passed, adults with disabilities could receive a tax credit of up to $5,000 to make an existing home accessible, or to help purchase of a newly-built accessible home. Lisa Dedden Cooper with AARP Michigan tells us the credit could go toward modifications like grab bars, non-slip flooring, and low-rise showers.
"Say your spouse has multiple sclerosis, or your parent who lives with you has diabetes and develops neuropathy, or they just don't have as good of balance as they used to. There are simple things that people can do to make their homes safer and to prevent falls."
Nearly 94% of respondents in an AARP Michigan survey said they support SB 184, and 71% said they expect to need accessibility improvements within the next five years. The House Committee on Tax Policy held a recent hearing on the bill, which passed the state Senate last summer.