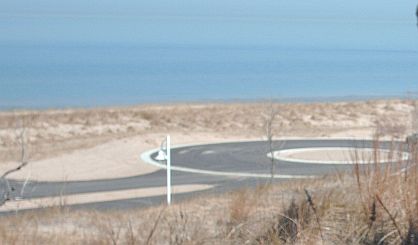 Set for this Sunday is the 16th annual Maytag IronMan 70.3 Steelhead, an endurance triathlon that starts at Jean Klock Park in Benton Harbor. Race Director Mike Ryan tells WSJM News about 2,000 people will take part in the event. It will take the triathletes on a mile swim in Lake Michigan, followed by a bike ride to South Haven, and then back to Benton Harbor. They'll have a 13 mile run through the Whirlpool campus. Ryan says the participants were streaming into Benton Harbor on Friday.
"It's pretty electric," Ryan said. "It's very crowded with a lot of people here. You've got 2,000 racers and they all bring their families, and so you've got another 2,000 to 2,500 people around."
The event begins at 6:45 a.m. Sunday, and it's not too late to register. That can be done at Jean Klock Park through Sunday morning. Ryan says the IronMan Steelhead attracts athletes from all over the world. It's the only Ironman event in Michigan.