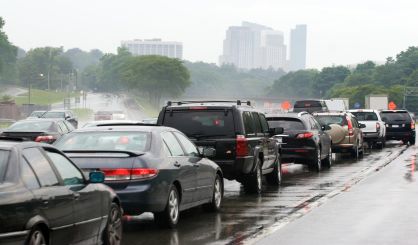 Governor Gretchen Whitmer says she is open to letting drivers forgo mandatory, unlimited medical benefits covered by their auto insurance premiums but only if they are still required to buy some level of coverage. The Democrat's change in position is seen as a potentially significant development as the Republican-led Legislature considers bills to cut the country's highest car insurance rates.
Senate Majority Leader Mike Shirkey says that's evidence that things are starting to happen, and negotiations will continue all weekend long.
"The governor is finally with her team and has presented some things to us that actually move in a direction where we can have some optimism," said Shirkey. "I'm more optimistic today than I have been in the last two weeks."
House Speaker Lee Chatfield says they'll keep talking.
"I think it's important when we're discussing a reform this large in our state that we do not take a day off in our negotiations, so I look forward to having those conversations throughout the weekend."
The House on Thursday put off voting on the auto insurance reform plan passed by the Senate last week due to the progress made in the talks. Also Thursday, legislative Democrats introduced their own auto insurance reforms, which they say will cut premiums by 40%. While the plan doesn't have a chance to be approved, Democrats are hoping some of their ideas are included in whatever compromise is reached.