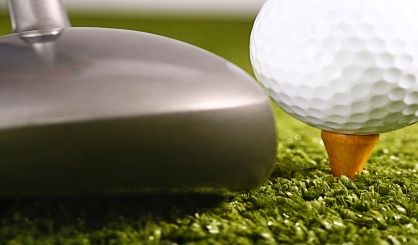 Sunny skies and unusually warm weather with a high temperature around 60 today means people are actually golfing in southwest Michigan on December 26. Pipestone Creek in Eau Claire is one of the courses that's open, and owner Lori Dustin says the last time she can remember being open with weather like this at this point in the year was 1982.
"You know, we have been busy," Dustin tells WSJM News. "On Christmas Day, we put our carts out and put a note on them and told everybody the round was on us. We had people out enjoying the sunshine and went out with them and took pictures." She said as of 11:30 a.m. today, they'd had about 10 people already on the course.
Given they live right next door, Dustin says they'll keep the carts out for golfers as long as the weather permits this week with the keys in them. They'll collect $20 for playing a round once they run into you out on the course. Dustin says with shorter days, however, you'll want to get there no later than 3 to get in a round of golf.