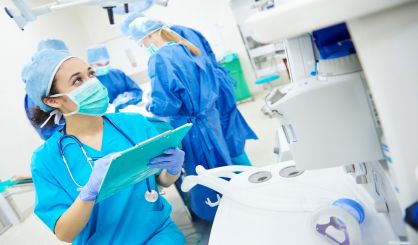 Thousands of doses of the COVID-19 vaccine are waiting to be shot into the arms of healthcare workers in Michigan. The Michigan Department of Health and Human Services said as of Wednesday, more than 37,000 healthcare workers have been vaccinated. The department's Dr. Sarah Lyon-Callo says hospitals have been moving as fast as possible to vaccinate workers.
"We have seen hospitals, local health departments working very, very rapidly to administer the doses of vaccine they receive," Lyon-Callo said. "It's important to understand that all of these facilities as planning ahead so that when the vaccine is arriving they are able to vaccinate people as rapidly as possible."
Lyon-Callo says hospitals cannot vaccinate all employees at the same time because of logistics and staffing. While most people won't be able to get the vaccine until March or April, the state's goal is to vaccinate about 5.6 million people by the end of next year.