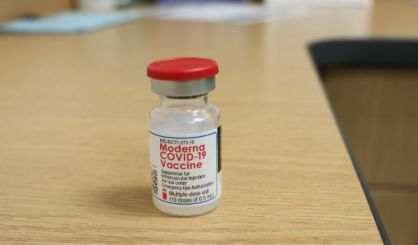 The Berrien County Health Department has received its first shipment of COVID-19 vaccine, and is now administering it to frontline staff. Spokesperson Gillian Conrad tells WSJM News they got 1,400 doses last week.
"We were able to start vaccinating some of our frontline workers just before the holiday," Conrad said. "This week, our focus is now turning to other emergency personnel, medical first responders, and some additional long-term care facility workers and residents."
Conrad says hundreds of people have been vaccinated in Berrien County as the health department coordinates with Spectrum Health Lakeland.
"They are focusing on vaccinating their healthcare workers, their associates and team members, part of the hospital system, and we are focusing on vaccinating the healthcare workers that may not be affiliated with Lakeland."
The health department's vaccination effort right now is in Phase 1A, focused on those healthcare workers and nursing home residents. Who's next?
"After this Phase 1A has been completed, we will be able to move to Phase 1B, which includes persons over the age of 75 as well as frontline essential workers who are part of critical infrastructure."
They're hoping that could come in mid to late January. Conrad says those who get their first dose of a vaccine are given cards saying when they're due for the second dose, and which vaccine they need. You can't mix doses of vaccines from different manufacturers. The first person to receive a Moderna vaccine dose from the Berrien County Health Department was Medical Director Rick Johansen. Conrad recommends signing up for the Berrien County Health Department's vaccine newsletter to stay in the loop regarding the most up to date information.