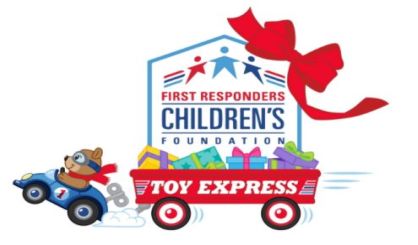 A toy giveaway will be held by the Berrien County Sheriff's Department Thursday. Undersheriff Chuck Heit tells WSJM News the department is taking part in the Toy Express program with the First Responders Children's Foundation. The foundation provides police agencies with toys to give out in their communities.
"Any time we can work with the community, just like we did the Shop with a Cop last week, any time we can be involved and help, it's a great time of year to be able to partner with an organization like the First Responders Children's Foundation," Heit said.
Heit says the giveaway will be Thursday at the Boys and Girls Clubs of Benton Harbor's Fettig Youth Campus at 5:30. Last year, Toy Express served 346 cities across America. In total, it reached 102 police departments, fire departments, and hospitals. This year, its reach will double.