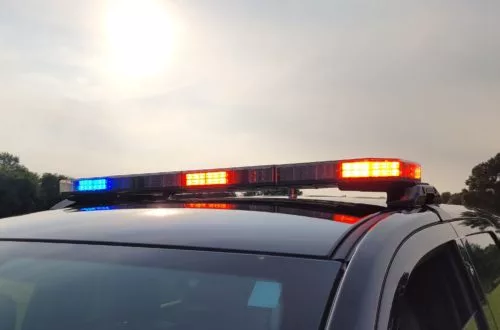 A train derailment that occurred last week in New Buffalo Township was the result of a technology failure and the misidentification of a crossing, according to the Berrien County Public Safety Communication Center.
Berrien County 911 Dispatch has conducted an investigation into the Thursday derailment of an Amtrak train at the Lakeside Road crossing. The train struck a disabled vehicle that was stuck on the tracks as a tow truck was seeking to pull it free.
Berrien County 911 says the communication center was experiencing technical issues with its computer-aided dispatch system that evening, which left dispatch unable to enter intersection cross streets, something that's critical when pinpointing locations.
It says it received two calls reporting the stranded vehicle on the tracks around 9:20 p.m. Dispatch then identified the location, but was unable to enter an intersection using cross streets because of the software issue.
Dispatchers cross-referenced the location with a list of railroad crossings, which resulted a misidentification. When it notified CSX, the wrong crossing was given.
Berrien County Central Dispatch says it's taking steps to modify dispatch protocols to prevent a repeat of the incident.
200 passengers were on the train when the crash occurred. Six of them suffered minor injuries.