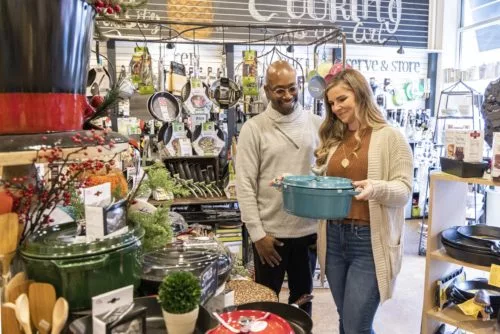 This week brings Black Friday, but everyone's also being reminded of Small Business Saturday, when shoppers are encouraged to support those locally owned shops that keep their communities humming.
St. Joseph Today's Daniele Crevier tells us there will be plenty of deals in downtown St. Joe.
"The whole weekend really celebrates small businesses in conjunction with the big box stores," Crevier said. "The cool thing is that for every $100 that's spent at a local business, approximately $68 of that stays in the local community. So, it's a great opportunity to support your neighbors, your friends, the business owners here, just really support your community and keep it vibrant."
The list of downtown businesses holding special sales is long, you can find it right here.
Crevier says coming downtown to shop local helps those shops and restaurants stay open year-round.